Organise and manage all the resources your network needs to be successful.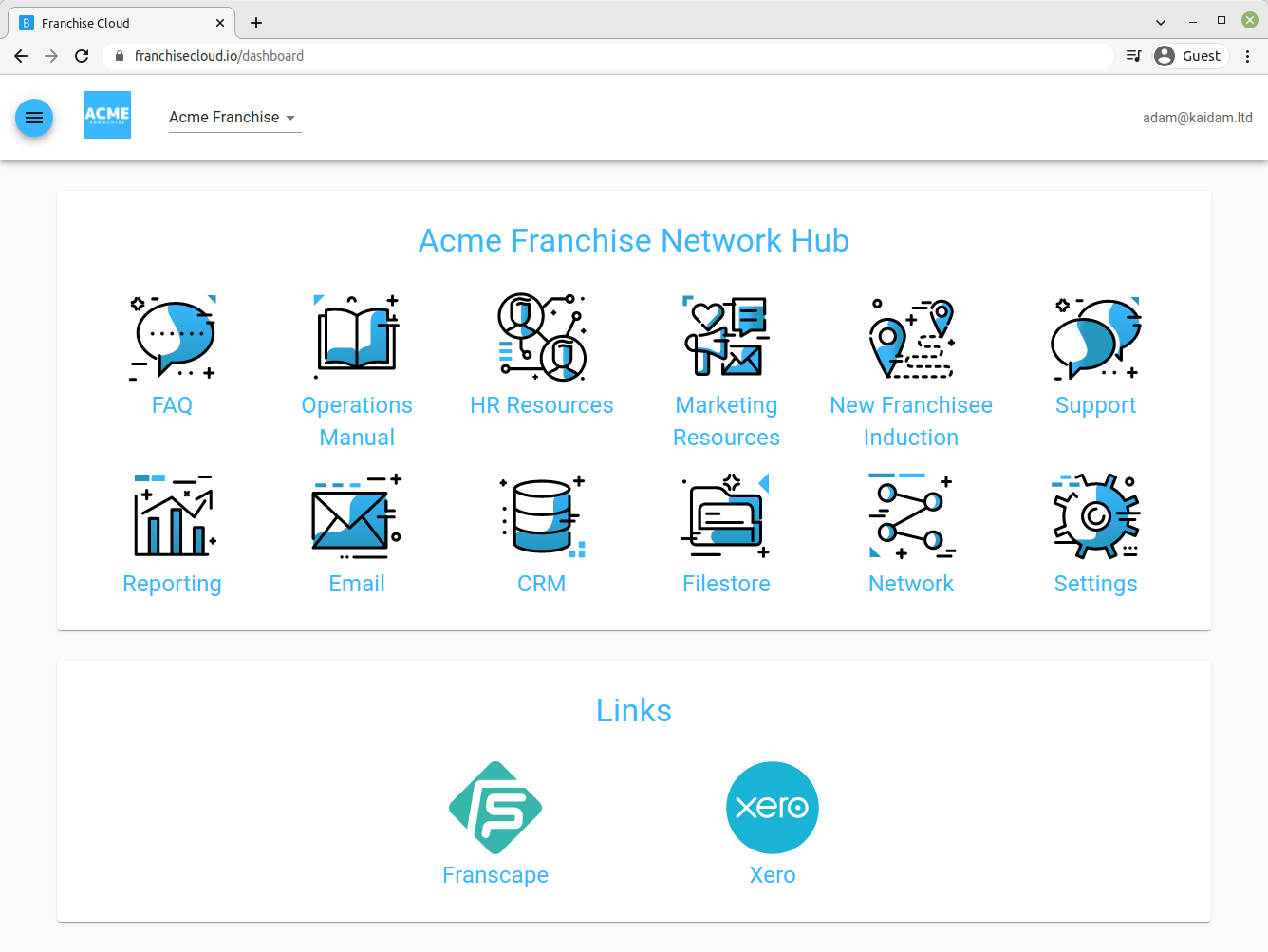 One platform for your whole franchise network.
Built to solve real problems seen over our decades of franchise experience. Keep your franchisees informed and connected via the Network Hub, manage access to all the information, resources and assets your network needs to succeed.
We know every franchise is unique. That is why 'off the shelf' software often causes more problems than it solves. We will configure Franchise Cloud to match your exact franchise system to solve your specific problems.
We use a franchise-aware user permissions system to drive what every person in your franchise network needs to be able to see and do, from HQ to franchisee staff, to your marketing partners. Every module of the system has the ability to understand the various roles and relationships which make up your business.
Additionally, you can administer your franchise and network websites and carry out email marketing on behalf of your entire network, entirely personalised to each of them.
As franchise networks scale, systems break, knowledge gets harder to control and communications can become more difficult. For easier growth, your network needs a central point of truth for everything critical to their development. The Franchise Cloud Network Hub enables you to easily manage access to everything your network needs to grow.
Our Franchise Content Management System allows you to easily publish anything your network requires to run from your Operations Manual to Training or Marketing resources. Franchise Cloud has at its core a role based access system that allows you to control with absolute granularity who can access, edit or publish any content across the entire system.
Decades of franchise experience have given us a special insight when it comes to building software to solve franchise problems. We know that each franchise is completely unique and we can tailor our features to fit your exact business case.
Operations Manual
Give your network access to everything they need to run their businesses. You can include images and text like any manual might have, but you can also include any external files and videos. We understand protecting your IP is critically important, so we securely host your video files so they are not publicly accessible. We also have strict access controls limiting the type of content you want each person to see. We can also shut off access to any particular user, should you require access to be revoked, in the case of a rogue franchisee.
As with everything within Franchise Cloud, we can customise how your Operations Manual appears to your network. We track all activity within Franchise Cloud so you can see who has viewed any particular content within your manual. You can also compile your manual's content into a pdf. This can be linked to your files and videos, keeping your content protected as users will need to login to access them.
Users can search all of your manual's content easily and find what they're looking for immediately. Users can ask questions direct from within the Manual, which will be directed to the relevant person at HQ. You can see usage statistics to show how often your network is accessing particular content, allowing you to learn what areas might need development.
You can also use our Franchise Cloud Magic Tags to personalise your manual's content to each franchisee and their locations and bring in any information you hold on your network.
Network Directory
Each franchisee in your network will be able to update their own contact information, which in turn will flow through to any apps within the system that refer to them.
Your franchisees will be able to complete their profile to highlight any specialities they may have and also allow the network to get to know each other and communicate with each other in a secure way.
Contact Database
Our Contact database enables you to store and manage a list of contacts, keep track of your communications with them and see where they are in yours and your networks sales pipelines.
Whether you need a more secure system than keeping everything in a spreadsheet, or if you have a complex setup in Salesforce, we can integrate or emulate the exact process you need.
On top of this, it also functions as the contact management system for our email marketing bolt-on.
Secure Messaging
Keeping track of what has been agreed between HQ and your network, can be an issue with so many different forms of communication.
Our secure messaging service, combined with our event log, allows you to keep a central log of any agreements you make with your network. It also provides somewhere for direct messages to be sent to the network and HQ staff, when you need to communicate officially, and have a long-term record.
Online Reporting
We can load reports from numerous reporting services such as Google Data Studio, Swydo, Dashthis, and many more. If you do not have a comprehensive online reporting setup for your network, we can create reports for each franchisee, who can login to view their own reports, whilst you see reports for the entire network.
We can pull data from Google Ads, Google Analytics, Google Search Console, Facebook Ads, Facebook Insights, Bing Ads, Google Sheets, Twitter Ads, LinkedIn, Google My Business, and YouTube.
Knowledgebase
Whether you need to provide regular updates to the network, make available a searchable FAQ, or a repository of marketing materials, our knowledge base app can easily be configured. Present the key information your network needs, in the way you need them to see it.
You can easily include images, text, documents, and YouTube videos. If you prefer to keep your videos private, use our secure video functionality which are not available on any public URLs. Access is strictly controlled by our 'role-based access control' permissions system.
Event Log
Franchise Cloud records all activity within your network, as franchisees use it, so you can see exactly what is going on within a particular franchise and at HQ. You can easily filter the log to drill down to exactly what you need to see when you need to see it.
Franchise technology is an area that we have had a huge amount of experience with, over the years. Having the wrong solution can end up costing so much more than the development costs alone. On the other hand, an efficient system that enables you to function the way you need to without any compromises, can have a multiplying effect on the investment that goes into it.
We understand just how important getting the right solution in a franchise system can be. This lives in every line of code that has gone into the Franchise Cloud platform. Our development ethos is to create brilliant tools which can be configured perfectly to your requirements, unlike off-the-shelf software systems that you inevitably have to make compromises on.
We will guide you through the discovery stage of working with us, to analyse how you work now and how you will need to work in the future. We can show you how we can create staged solutions that will work for you now and, with a few tweaks, will be very easy to grow with you in the future. 100% custom software can be hugely expensive and take a long time to build, our core platform approach gives the best of both worlds: Unique solutions and incredible value for money.
Websites and Email Marketing.
Websites
One of the elements of Franchise Cloud that we are very proud of is our website system. Your franchisee websites are driven from your internal network directory. Each franchisee can have their own website, have a page on your website, or they can just be featured in a directory on your national site. Our ethos of providing solutions for your unique network runs through our website system. We use a lightweight templating system which means our page speeds are very fast and secure. Your franchisees can update their own information like phone numbers and addresses and this will flow through to their websites.
Email Marketing
We have over 10 years' experience developing email marketing software and five years specifically in franchising.
We have built a new franchise email marketing solution from the ground up, which allows an incredible amount of flexibility. From Head Office, build email campaigns from one central template, which can be sent out across the entire network, personalised with each of your franchisee's details.
You can schedule that email to be sent immediately, or in the future, allowing your franchisees to review the email before it is sent. You can lock certain elements of the email and allow editing of others. You will have a network-wide view of the email's performance, whilst your network only see the results of their own.
Organisation & Permissions
Franchise Cloud is built around a Franchise-aware Role Based Access Control (RBAC) system. We can control the access level to every single piece of functionality within the system. You can set permissions at every level from Head Office to Franchisee staff and 3rd party consultants or agencies.
Security & Reliability
Franchise Cloud is built using the most up to date reliable and secure development methods. We extend Javascript with Typescript, which enables us to define every aspect of the system. This saves us massive amounts of time in development, testing and bug-fixing.
Support & Communications
Managing communication across a national network can be a big headache. Franchise Cloud allows you to easily compile and present all of the information you need to for your network. It also allows them to easily ask questions and seek clarification. Every interaction being recorded and tracked in our event log so you have total insight.
Controlling my network marketing is a constant headache.
Keeping track of what has been discussed and agreed with the network and HQ is a hassle.
Making sure the network has up to date information and resources is almost impossible.
Taking payments from the network is expensive and complicated.
Keeping track of my franchisees contact details and information takes too much time.
A website that works for the network and HQ that lets users find their local office is expensive and very hard to maintain.
Don't just take our word for it.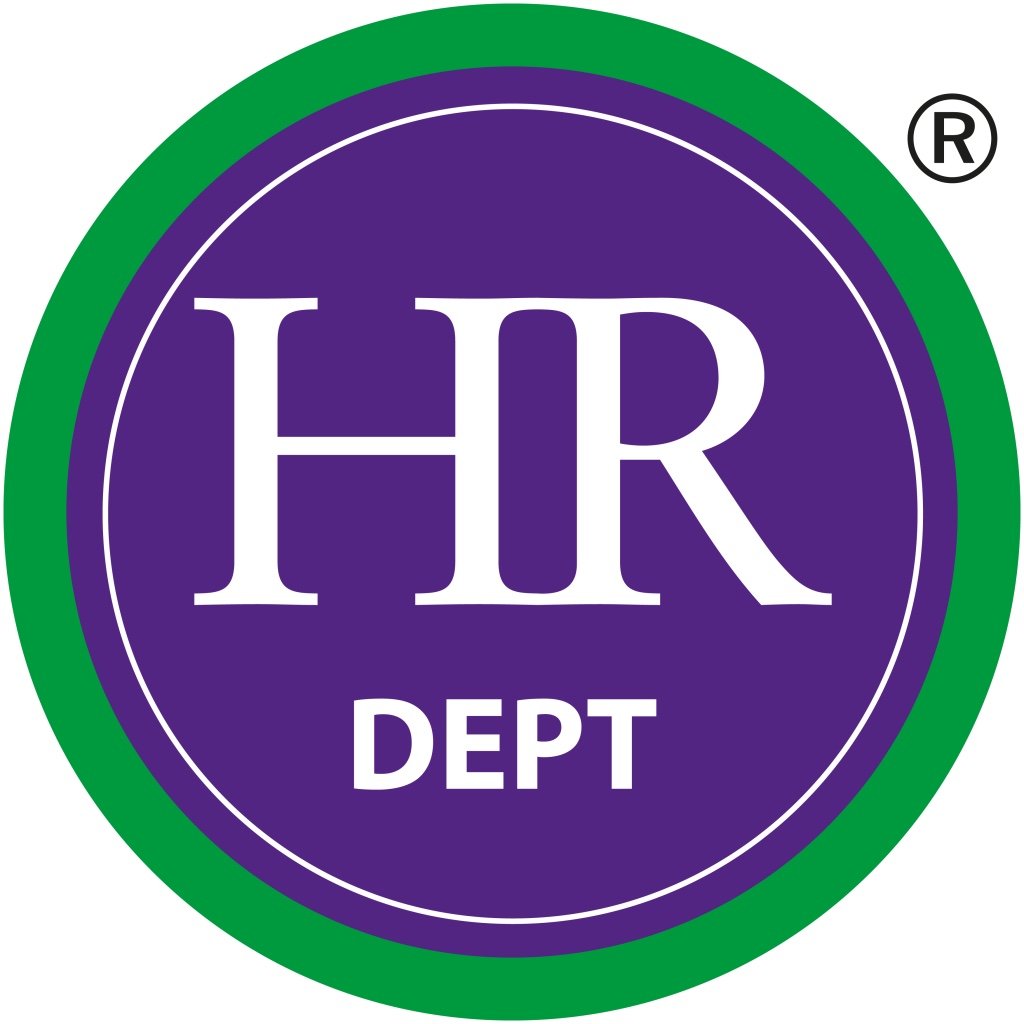 "The Coconut Creatives team were able to create a series of bespoke websites across different brands and multiple locations. As a specialist agency for the franchise industry, Coconut really got to know our business and understand our specific needs as a franchise. We are delighted with the outcome and know the team are always there to support us with technical queries as well as help us when we want to implement any future website developments.
The Email App has been a great marketing tool for us to be able to offer to our franchisees. The system is easy to use and the team behind Franchise Cloud were able to support us with some bespoke needs we have as a franchise, ensuring that the system worked effectively across our network."
Each franchise business is unique, we have decades of experience working with hundreds of Franchisors. Franchise Cloud is as unique as you are.
Franchise Cloud is the opposite of off the shelf software. We setup and configure the modules you require to fit you exactly so there are zero compromises.
Let's talk about how we can configure our system for you and your network.
Let's talk solutions to your problems.
Drop Adam a line to discuss your technology needs. From network websites, online operations manual or email marketing. Centralising how you manage your franchises access to everything they need to be successful using Franchise Cloud.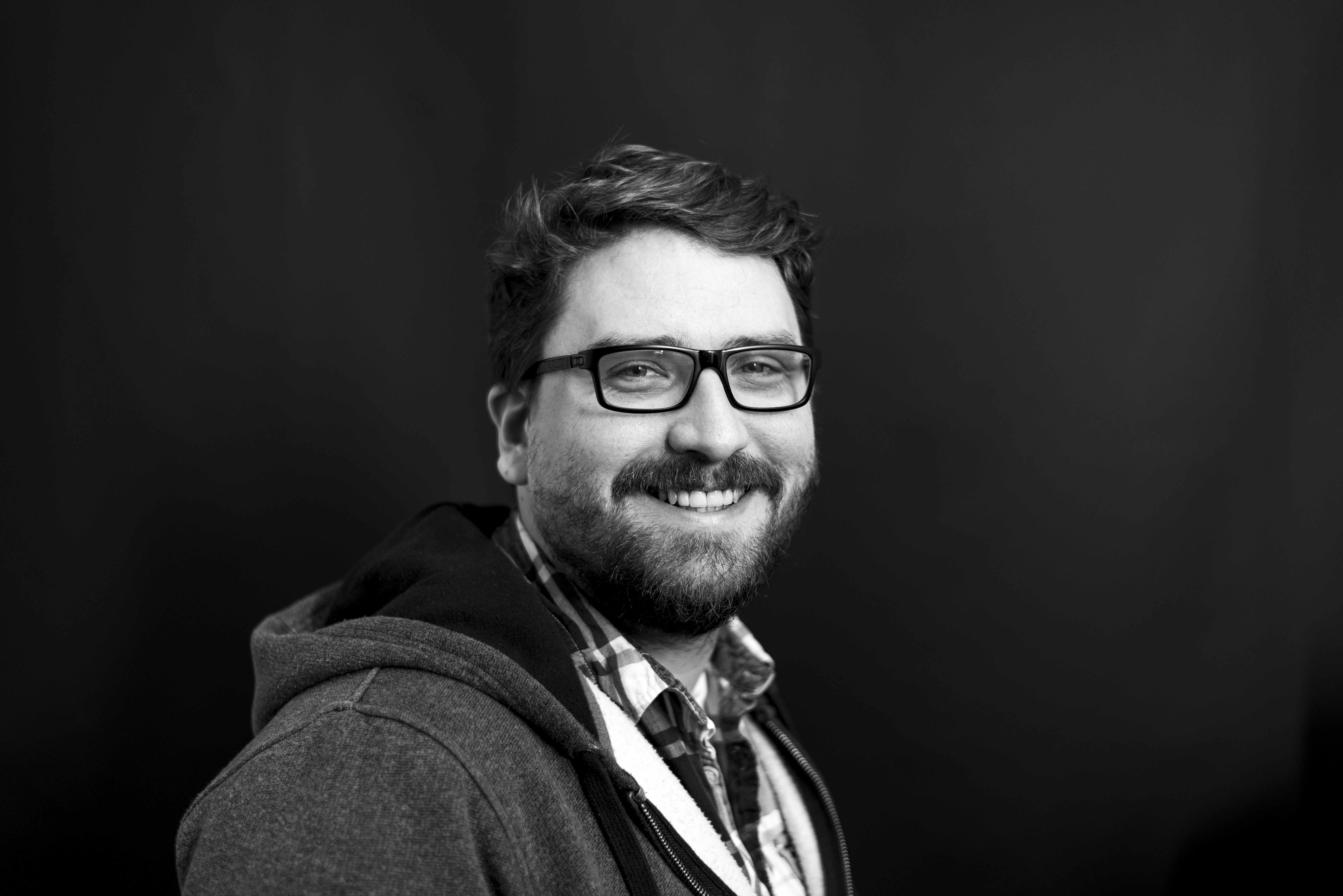 Recruitment
Marketing
Working with a team who obsess about how to make you more successful, who understands franchise recruitment better than most, will revolutionise your franchise.
We know the unique franchisor / franchisee relationship and the nuances of finding the right potential franchisees to fit your brand. We can grow your network by creating or evolving your recruitment marketing strategies.
803
New franchisees
in 7 years
Franchise
Marketing
We create online marketing campaigns that use the combined budgets and activity from multiple locations, to dramatically improve your results.
Running small, individual campaigns, simply cannot compete. By using a centralised and scalable approach, you'll reach more customers for less money. We work with you and your network to speed-up and maximise your return on investment.
5.1%
Conversion
Rate in 2020/21
Want our regular newsletter sent straight to your inbox?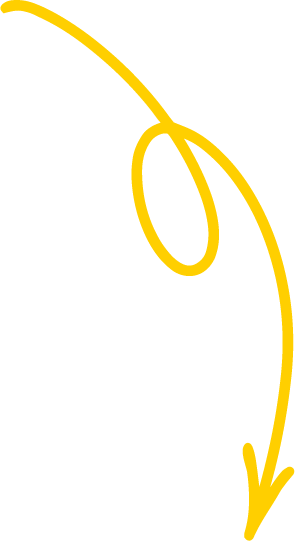 The Franchise Marketing Company