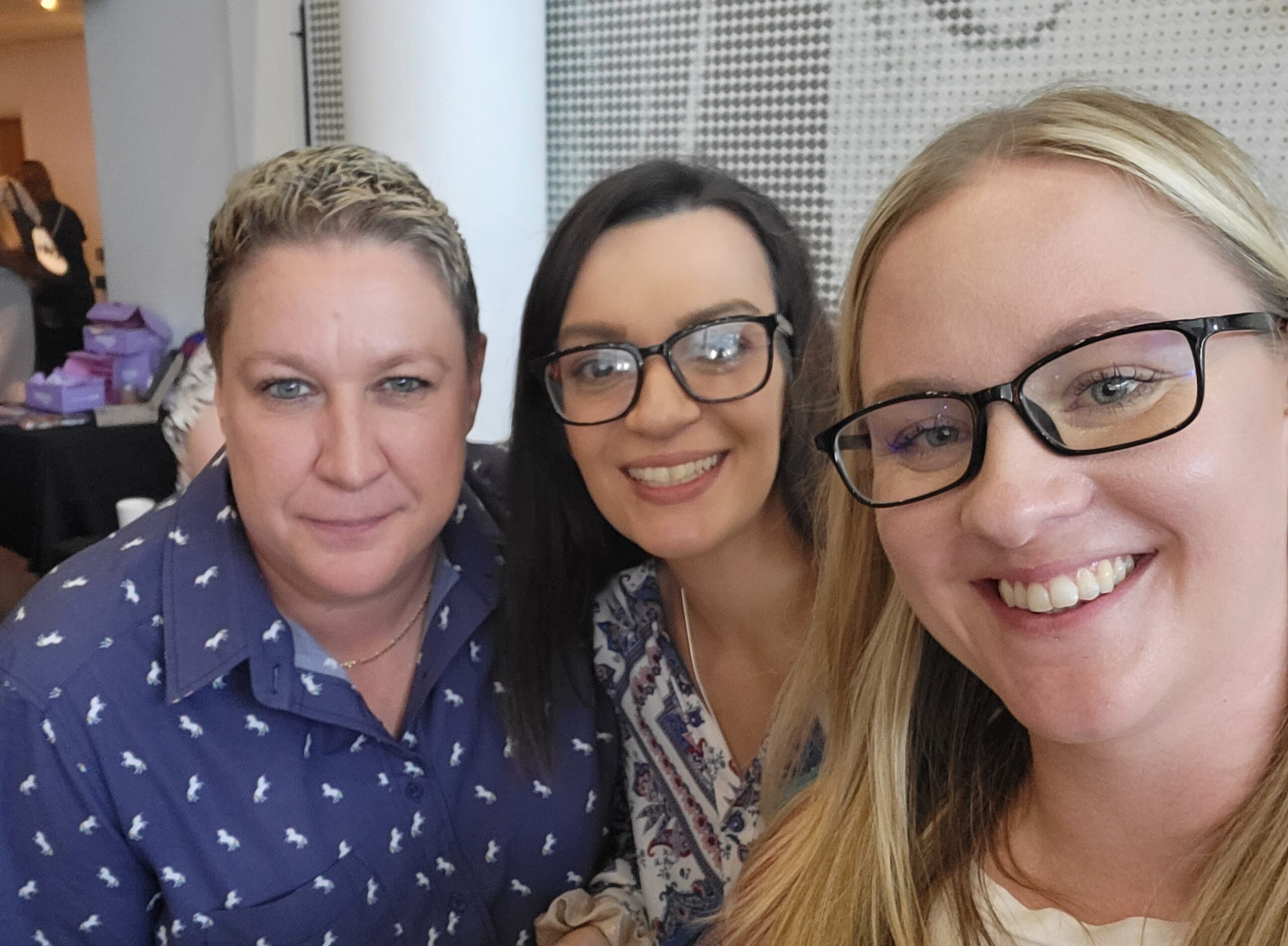 Pip Wilkins QFP, CEO to the BFA (left), Nathalie Buckley, Coconut (mid), Lyndsey Hancock (right)
New to Coconut, and new to franchising, we sent Nathalie Buckley and Lyndsey Hancock to their first ever franchise event. Here, Nathalie shares what she loved about attending the BFA's EWIB conference!
On Wednesday, 27th September, 2023, my colleague Lyndsey Hancock and I had the incredible opportunity to attend the Empowering Women in Business (EWIB) conference hosted by the British Franchise Association (BFA). As newcomers to both the worlds of Coconut and franchising, this event was an eye-opening and inspiring experience for us.
The visionary behind the operation, Pip Wilkins QFP, CEO of the BFA, ensured EWIB made a triumphant return, for its 10th year, with a resounding focus on the theme, 'Making Every Moment Count.' The event brought together a diverse network of women from various sectors within franchising, and it was nothing short of exceptional to be a part of it.
EWIB showcased an outstanding array of guest speakers hailing from diverse business backgrounds, and included:
Harpreet Kaur, co-founder of Oh So Yum Desserts & winner of The Apprentice 2022.
Sam McAlister, who provided exclusive insights into the notable Newsnight interview with Prince Andrew, titled "How to Convince a Prince."
Eniola Aluko, a double-FA Women's Cup winner and three-time Premier/Super League champion.
Pip Wilkins QFP from the BFA
Emily Price QFP also from the BFA
Anne-Marie Martin from diddi dance
Jane James from Little Voices
Lucy Campbell from Right at Home
Vicky MacQueen from diddi rugby
Rebecca Newenham QFP from Get Ahead
Amy Cridland from McDonalds
Suzie McCafferty QFP from Platinum Wave
Farrah Rose QFP from The Franchising Centre
Gillian McAteer from Citation
These extraordinary women and inspirational business leaders delivered an unforgettable experience throughout the day. They generously shared their personal journeys, experiences, and entrepreneurial wisdom. EWIB allowed us to delve into the importance of finding one's passion, pursuing dreams with unwavering determination, and embrace the challenges that come with the journey to success.
As we absorbed the insights from these accomplished women, I discovered several key takeaways, which I will reflect on further:
"Inspire others to be the best versions of themselves." – Empowering others is a path to personal and collective growth.
Pip Wilkins QFP, CEO of the BFA
"Plan your time to grow your business and create financial freedom for yourself." – Effective time management is crucial for success and financial independence.
Harpreet Kaur, Oh So Yum Desserts
"Collaborate effectively, define your purpose, involve the right people, and encourage collaborative behavior." – Building a strong support network and working together can lead to remarkable achievements.
Anne-Marie Martin, diddi dance
"Set realistic goals, practice self-compassion, and build a support network." – Self-care and a strong support system are essential for navigating challenges.
Lucy Campbell, Right at Home
"Lift as you climb." – As we rise, we should bring others along and share our knowledge and experience.
EWIB demonstrated that franchising is an inclusive and supportive industry, welcoming women from diverse backgrounds. It showed me how personal growth, self-empowerment, and the pursuit of dreams are not limited by our histories, but enriched by them.
EWIB also stressed the importance of adaptability, maintaining a healthy work-life balance, and investing in our teams. Additionally, it highlighted the value of readily available coaching and mentoring programs, which are there to help us thrive in franchising.
In conclusion, my first EWIB conference was an unforgettable experience, reinforcing my belief in the power of women in business. Lyndsey and I discussed how we're now more motivated than ever to embrace our journey in franchising, armed with the wisdom and inspiration we gained from these remarkable women. As we move forward, we'll carry the lessons of empowerment, collaboration, and personal growth with us, making every moment count in our own entrepreneurial endeavors.
To find out more about our journey into the world of franchising, read Lyndsey's blog and explore her personal experience of EWIB through our partner site, EWiF